Giant Traveling Floor Map of Illinois
Download a copy of the Giant Traveling Floor Map of Illinois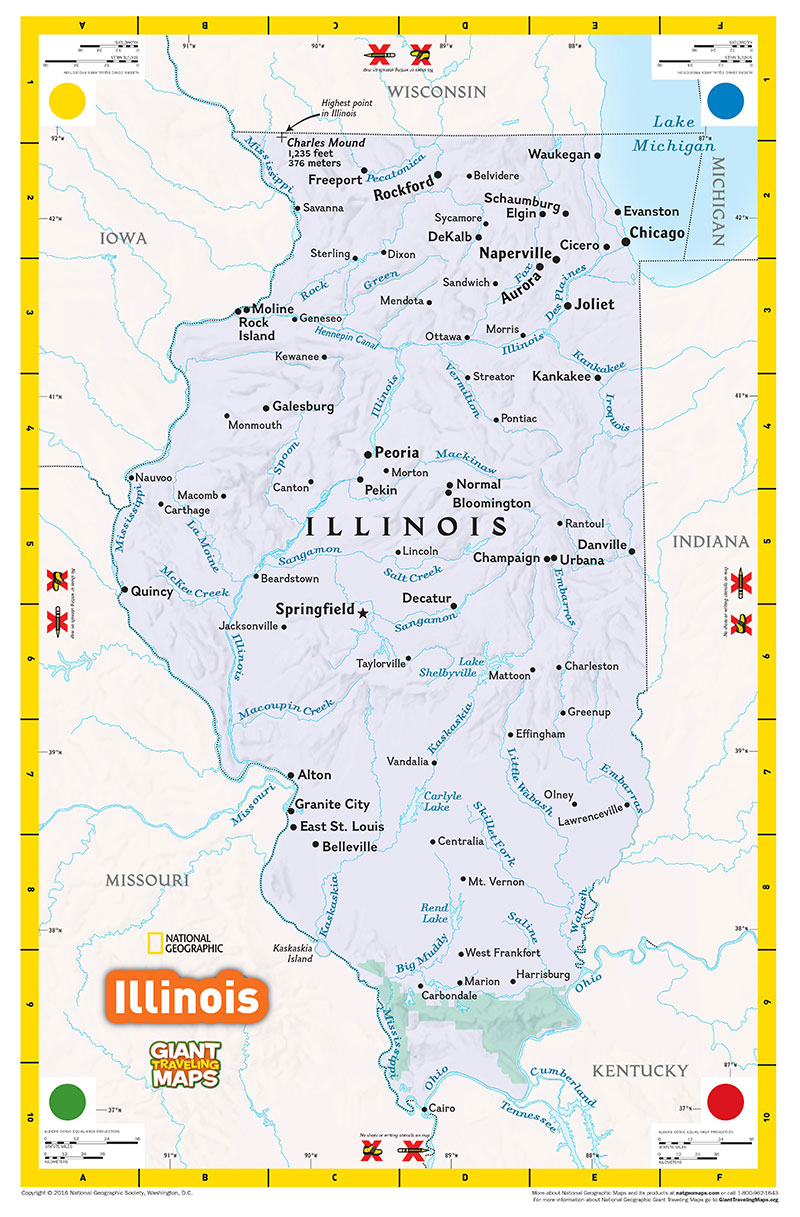 You can now borrow a giant floor map of Illinois from the Illinois Geographic Alliance, LLC (IGA) for free!
The Illinois Geographic Alliance, LLC (IGA) has received two Illinois Giant Traveling Maps from the National Geographic Society. To advance our educational mission, the IGA will make these maps available to schools, organizations, and communities in Illinois free of charge. The standard loan period will be one week.
The Illinois Giant Traveling Map was designed by the National Geographic Society for 3rd and 4th grade state studies; however, it is applicable for a variety of students (Pre-K through university) and adults in school and non-school settings (e.g., libraries, community centers, scout troop events, etc.).
The map dimensions are approximately 14 feet by 21 feet and the map weighs approximately 17 pounds. Because it is made of soft vinyl (similar to a thick vinyl tarp), it can be folded and easily carried by one person.
The map will either be shipped or delivered in a plastic trunk on wheels similar in size and shape to a carry-on roller bag/suitcase. In addition to the map, the trunk contains laminated and non-laminated copies of the map key, a binder with samples lessons/activities specific to the map, non-consumable materials for these sample lessons/activities, and a variety of books and activities/games focused on general information about the State of Illinois.
Please contact iga@illinoisstate.edu or (309) 438-8115 to inquire about map availability and to make your reservation.