Online Atlas of Illinois for K-12 Classrooms
The Illinois Geographic Alliance, LLC (IGA) and Illinois State University recently created a free online atlas tailored for AP Human Geography classrooms. This interactive mapping catalog will actively engage students in a modernized way.
Explore the maps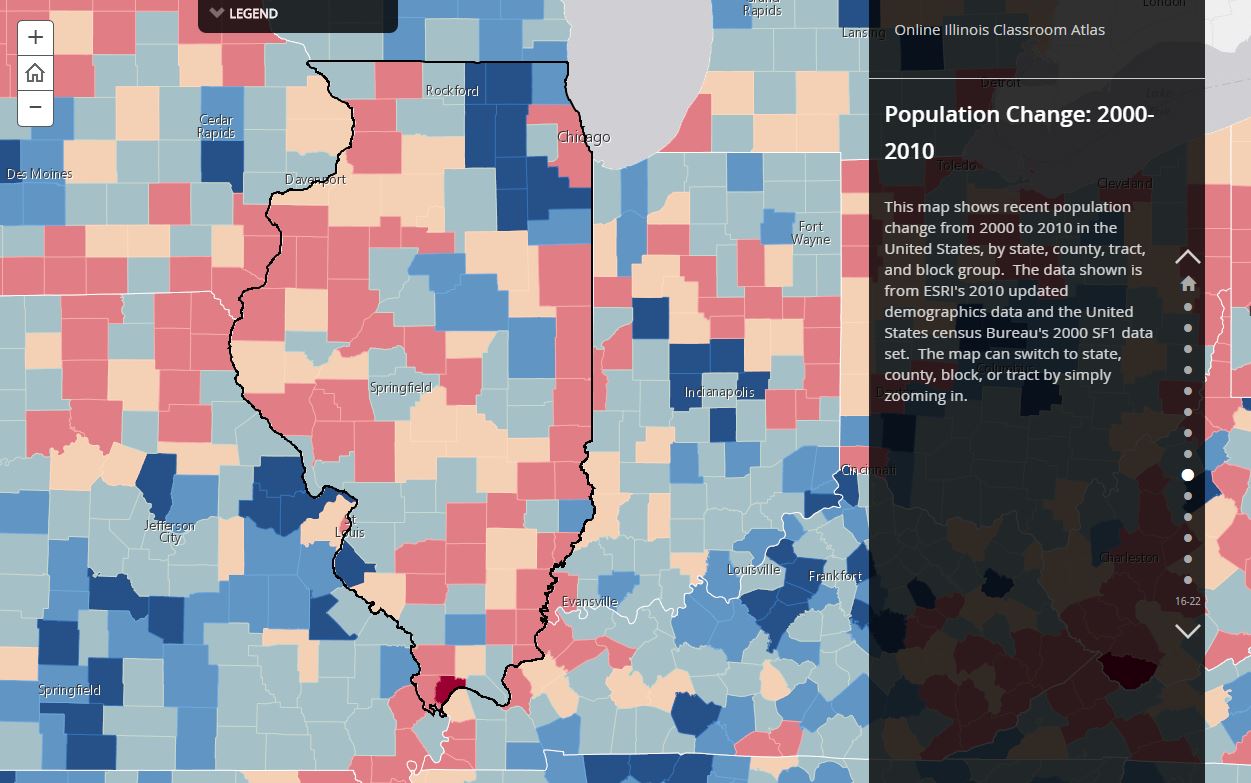 Illinois Bicentennial Maps
Click on the links below to explore topical maps about 200 years of Illinois history.
Printable Basemaps
Teacher and Student Resources
Illinois Online Atlas Guide